Much to my chagrin I have already used up my day planner for this year. It was a little red plastic covered thing that I got from Target and it was too small for all my scribbles.
I found this
amazing download
and
a tutorial
and decided to make a half year planner for myself, starting with June.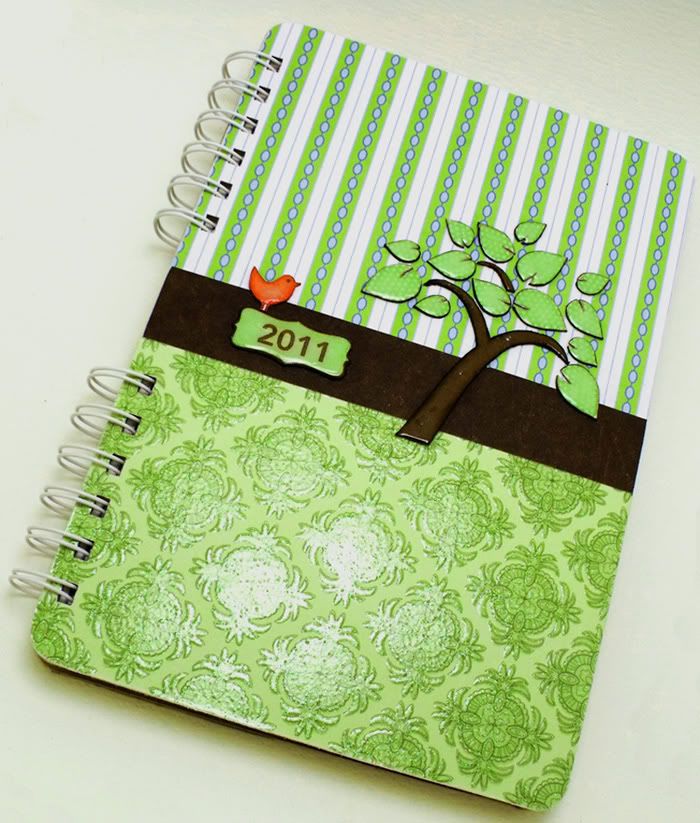 Brenda from
It's a New Day
did an exquisite job on the artwork for this planner, the illustrations are sweet and whimsical and the final product looks very professional.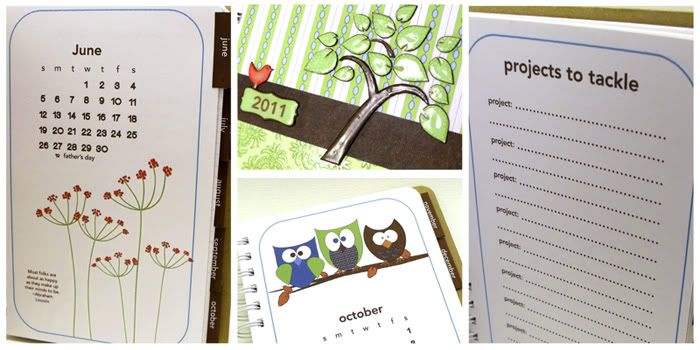 That said, this thing took me a long time to finish. There was lots of paper cutting and gluing and glazing and waiting for things to dry which I managed to drag out into a two week process! I love it and am very happy with the way it turned out but I got a little tired of paper cutting and corner rounding about half way into this :)
In case anyone is interested in making their own little book, I thought you might be interested to see the cost breakdown. I was impressed with how inexpensive it was to make.
Items used:
• 7 pieces plain white cardstock =
$.70
• 1/2 each of two fancy pieces of cardstock =
$.30
• 12 loops of 1" Bind-it-All o-wire =
$.20
• notebook and sketch paper =
free, I tore up old notebooks for their paper
• chipboard =
free, covers are from the back of an old sketchpad and bird/tree on cover is made from a recycled kleenex box
• Aleene's Paper Glaze =
about $.10 worth
• glue stick =
about $.05 worth
• printer ink =
about $5.00 worth
Total cost: Approximately $6.35, and most of that came from the printer ink!
Tools used:
Paper cutter
Corner Rounder
Bind-it-All
color printer
Of course, the tools make this more expensive. Cutting the paper by hand would give you a nervous breakdown so I really recommend that you use the cutter and rounder. If you don't have a binder you could just take your pages down to Kinko's and get them to bind it (and print and cut it if you like, now that I think about it).
I have already made a note in my new notebook to check Brenda's site for a new planner download in November, or maybe I will try to design my own for next year? Hmmm. Is it ridiculous to spend a month (surely how long it would take me) to make your own day planner?
Probably. But it sure is cute :)